Greek Food Festival
Bakersfield's premiere ethnic celebration will return in Spring, 2015!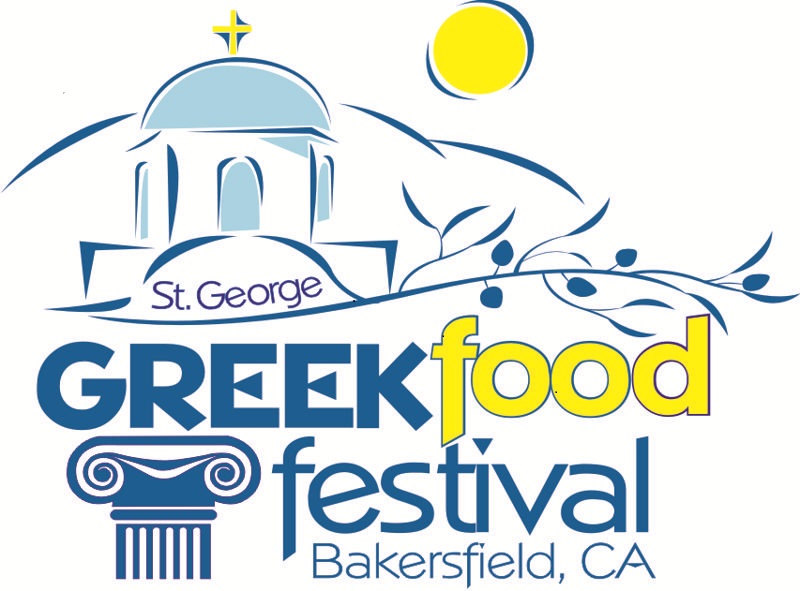 The St. George Greek Food Festival
April 25, 2015
11:00 a.m to 11:00 p.m.
Admission: $5 Children Under 12 Free

Are you a vendor and looking for a great place to present your merchandise or service? Contact our Church office at (661)325-8694 for more information and an application.
Live Greek music by Synthesi.
All your traditional Greek Favorite foods like Souvlaki (Shish Ke Bob) Dinner, Gyro Sandwiches, Feta Fries, Dolmathes (stuffed grape leaves), Tiropites (Filo wrapped feta cheese), Spanakopita (Filo wrapped spinach and feta), and incredible desserts like Loukomades (light and airy fried pastry balls dipped in honey) and assorted Greek pastries, and Baklava Sundaes!!
In addition, we'll have tours of our Church, numerous vendors for your shopping pleasure, Greek Folk Dancing lessons, and children's games.
Follow us on:

Follow @stgeorgebfl
Teachings
The Orthodox Church throughout the ages has maintained a continuity of faith and love with the apostolic community which was founded by Christ and sustained by the Holy Spirit. Learn more»
Upcoming Events
Great Compline
Mar 3 6 pm
PreSanctified Liturgy
Mar 4 6 pm
Great Compline
Mar 5 6 pm
PreSanctified Liturgy
Mar 6 10 am
Visitations--Shut-ins/Hospital
Mar 6 1 pm
Confession by Appt--496-5768
Mar 6 4 pm
Second Salutations to the Theotokos
Mar 6 6 pm