Our Parish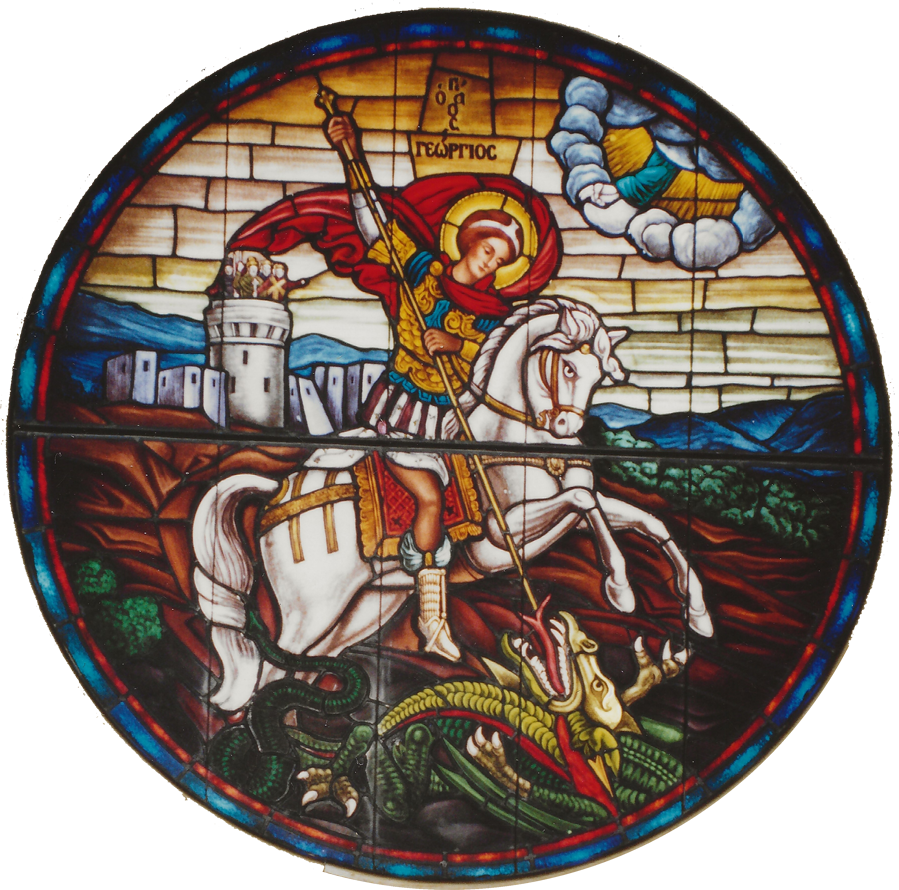 For almost 100 years we have served as a witness to the ancient Eastern Orthodox Faith to the people of Kern County. Our services are predominantly in English as we serve the diverse and vibrant Orthodox Community of Kern County.
In addition to numerous converts to the Orthodox Faith, we are also blessed to have Orthodox Christian members of many various ethnic backgrounds, including Greek, Russian, Ukranian, Romanian, Serbian, Moldavian, Egyptian, Eritrean, Ethiopian, Mexican, and Vietnamese, as well as from the Holy Land and much of the Middle East including Jordan, Lebanon, Syria and Iraq.
If you are unfamiliar with the ancient Orthodox Christian Faith, you'll find a great deal of information under the "Our Faith" tab. You can also view a three part video series on the origins of the Orthodox Church: "Beginnings", "Byzantium", and "A Hidden Treasure".
You can learn more about the history of our parish here.
Learn About the History of Our Parish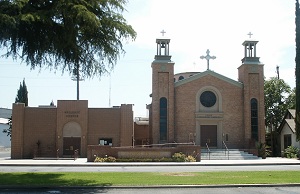 Download here The divine Liturgy of our father among the saints, St. John Chrysostom.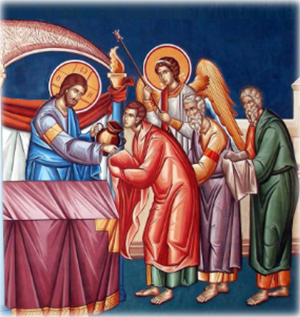 Please mark your calendars to attend this year's 2022 celebration and help us raise funds for St Basil's Academy in Garrison N.Y. This beautiful center houses orphans, unwanted children, children from broken homes as well as children that families cannot economically or emotionally provide for – these children are all Orthodox, not necessarily of Greek heritage. This beautiful institution located on the Hudson River is owned and operated by the National Philoptochos Society and this event helps to raise the needed funds to care for the children – please plan on attending!
You may also make donations to this worthwhile cause ahead of time

by giving cash to a Philoptochos Board Member, by mailing a check made out to St George Philoptochos 7727 Davin Park Drive, Bakersfield, 93308, scanning the code below with your Venmo account or through the church PayPal account on the church website.
THANK YOU IN ADVANCE!

Or make a donation via PayPal
Click on image below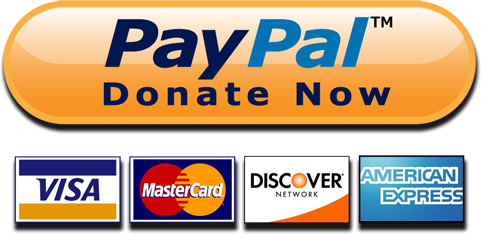 Or if you are on a computer,
you can point your smartphone camera
to the image below and it'll take you
to PayPal to donate.
If you're on an iPhone, click image and hold
it'll give you the option to open.
If you click open, it'll take you to PayPal to donate.





Quotes from the Saints
"As the Holy Trinity, our God is One Being, although Three Persons, so, likewise, we ourselves must be one. As our God is indivisible, we also must be indivisible, as though we were one man, one mind, one will, one heart, one goodness, without the smallest admixture of malice - in a word, one pure love, as God is Love. "That they may be one, even as We are One" (John 17:22)."
More Quotes from Orthodox Saints and Theologians
---
Join Us In Worship
Weekly Services Schedule
Sundays:
Orthros 8:30 a.m.
NOTE
State of California is extending its indoor mask mandate through Feb. 15, 2022.
Masks are required in ALL indoor settings for everyone age 2 and older.
Masks are required in church, regardless whether vaccinated or not.
GOD BLESS YOU AND KEEP YOU+++

A little reminder that if you are ill or have been around someone ill,
please stay at home, get some rest and watch the online live stream on our Facebook page.
GOD BLESS YOU AND KEEP YOU+++
Please check the Calendar for other services.
If you plan to attend, please read the following
Church attendance in time of pandemic
and
NOTICE OF INFORMED CONSENT
WHAT YOU AGREE TO BY ATTENDING
By voluntarily entering this church facility, you affirm that:
You are not currently ill or experiencing COVID-19 symptoms.
You agree to abide by the social distancing and safety guidelines as being practiced in our Parish.
You acknowledge, that while the recommended CDC, State and Local County safety measures are being taken by the church, the parish cannot guarantee that there is no risk of infection for attendees.
If you are unable to agree with the above statements, we ask that you remain at home to participate in the
Some Services are available on YouTube
Support St. George by using the Amazon Smile program when shopping on Amazon.
You still get the same Amazon selection, and the same Amazon prices.
Amazon will donate 0.5% of the purchase price to our parish.
Please click on the Amazon picture or here
This will show you how,
once it's setup, it's automatic.
By clicking you will NOT be accepting or
asked for ANYTHING,
this provides info ONLY.
Thank you for your support!
Online Chapel
Monday of the 14th Week
Visit the Online Chapel for more daily readings, hymns, a monthly calendar of saints and feasts, and more.
Visit our online live-streaming services: